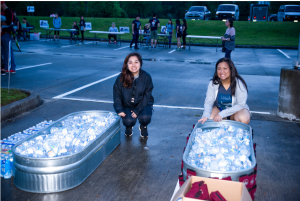 Klein ISD HOSA on the Water!
Shield Bearer Counseling Centers is proud to start our very first Volunteer Blog! We have so much to celebrate with our volunteers. In March, we held our second annual Running for Hearts Family Fun Run and Walk. The sun was out and so were the beautiful smiles from our volunteers. The morning started with rain, but the Lord offered us an hour, and many hands-on deck, to get set up just in time for the beautiful sunrise and a perfect day for a Family Fun Run and Walk. We had volunteers checking in runners and walkers, cheering on runners and walkers, playing with kids, handing out water, and much more! Please enjoy these beautiful pictures of hearts in action this month in our new volunteer blog!! Our hearts are incredibly full with the love we shared with our volunteers on that beautiful day. Thank you so much to our volunteers from our local schools and community!!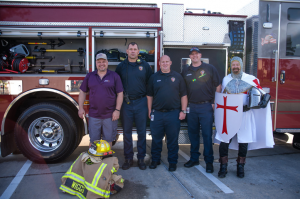 Spring Fire Department and Shield Bearer (Ron Faulkner)
"Everybody can be great. Because anybody can serve. You don't have to have a college degree to serve. You don't have to make your subject and your verb agree to serve…. You don't have to know the second theory of thermodynamics in physics to serve. You only need a heart full of grace. A soul generated by love."
~Martin Luther King, Jr.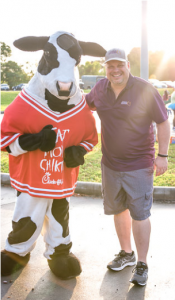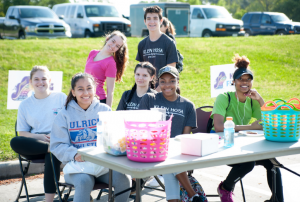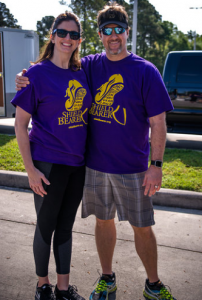 Roy & Chic-fil-a Cow          Klein ISD HOSA working Kids Activities!     Matthew & Amy White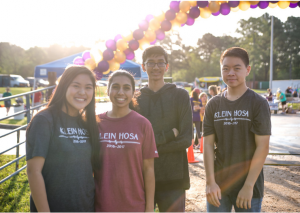 Klein ISD HOSA Cheering Runners!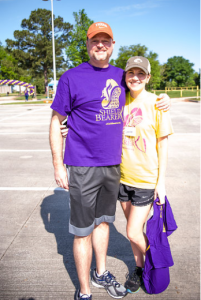 Todd & Melissa Rotholz