Shield Bearer has just the right counselor for your situation.
The licensed professional counselors at Shield Bearer Counseling Centers have expertise in many areas including marriage, divorce, depression, anxiety, trauma, grief, abuse, human trafficking, parenting, bullying, and so much more.
Our counselors have completed rigorous educational and volunteer requirements, are deeply committed to their faith, and have dedicated their careers to serving others.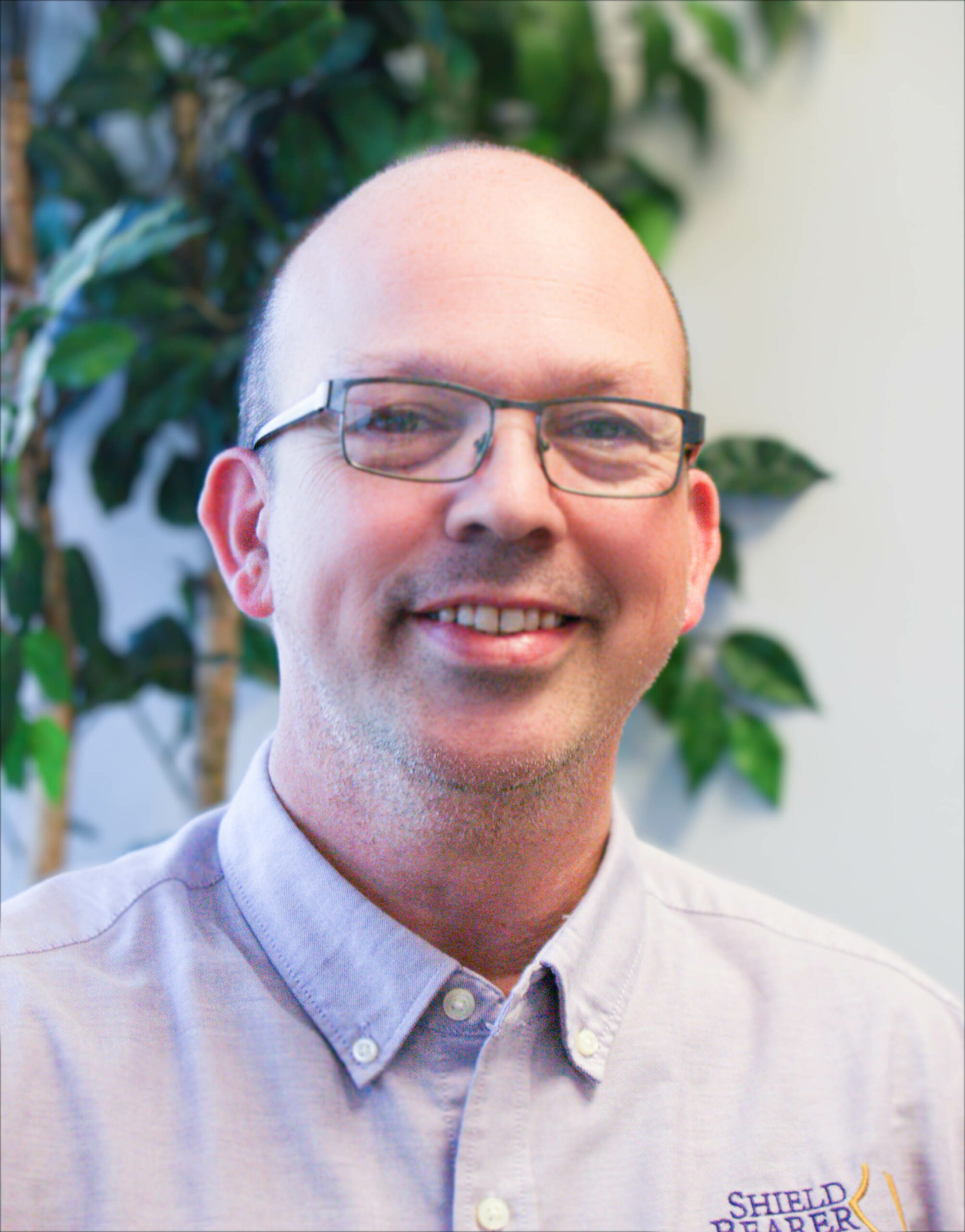 Thad Cardine, MA
Executive Director
Shield Bearer's authentic calling to help individuals and families struck Thad when he came on board in 2019. "Mental health is not only one of our most basic needs; it is also integral in all facets of our life." Thad has worked in non-profit and educational organizations his entire life and is prepared to meet the complexities that Shield Bearer encounters. He has earned four bachelor's degrees, three master's degrees and is married with five children.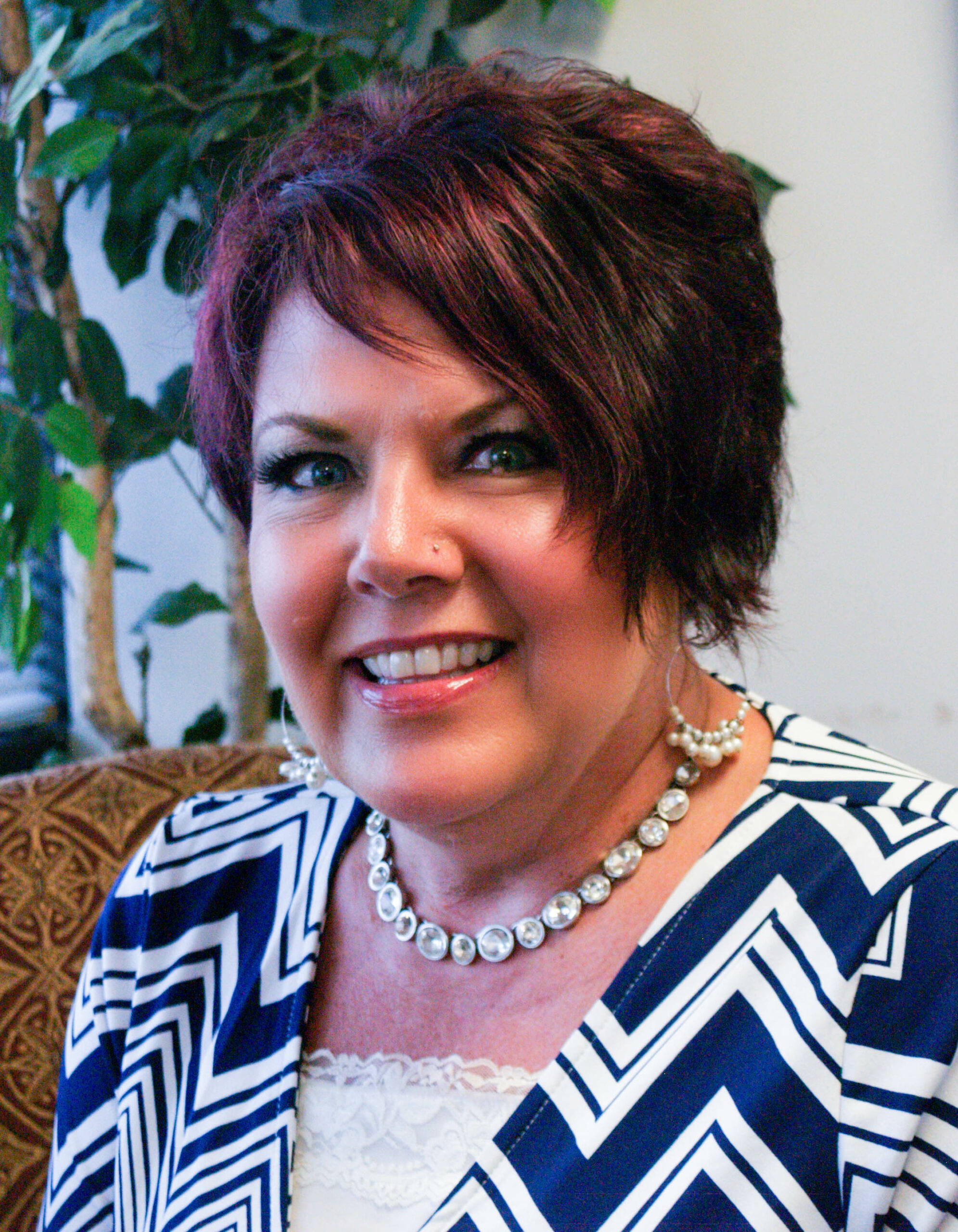 Michelle Kohl
Office Manager
Michelle comes to us with over 20 years of business services, human resources, payroll and data entry experience from a broad range of industries.  She was born in Ohio but was raised in Tomball and is a proud Texan by choice.  Those who interviewed or met her have expressed how warm and unflappable her personality is. She enjoys spending time with family, reading a good book in the sunshine and Zumba in her spare time. She believes her role is one of support and service to those of you on the front lines in meeting the mission of the organization.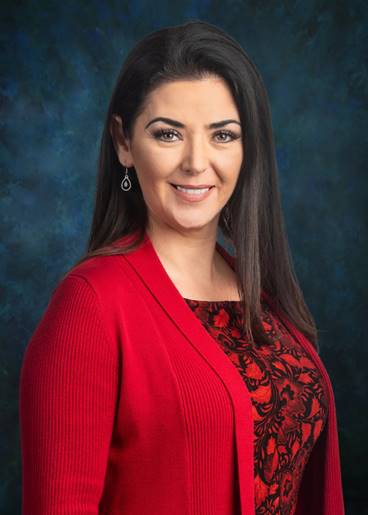 Gaby Pozas
Funds Development Manager
Gaby was hired in June of 2021 to help spearhead fundraising campaigns for Sheild Bearer. She has a degree in education and has worked within the Community Engagement and Communications Department at Cy-Fair ISD, an experience that has perfectly prepared her for this role. Gaby has a passion for networking and meeting new people and enjoys being out and about spreading Sheid Bearer's message. She has been married for over 27 years and has three adult children.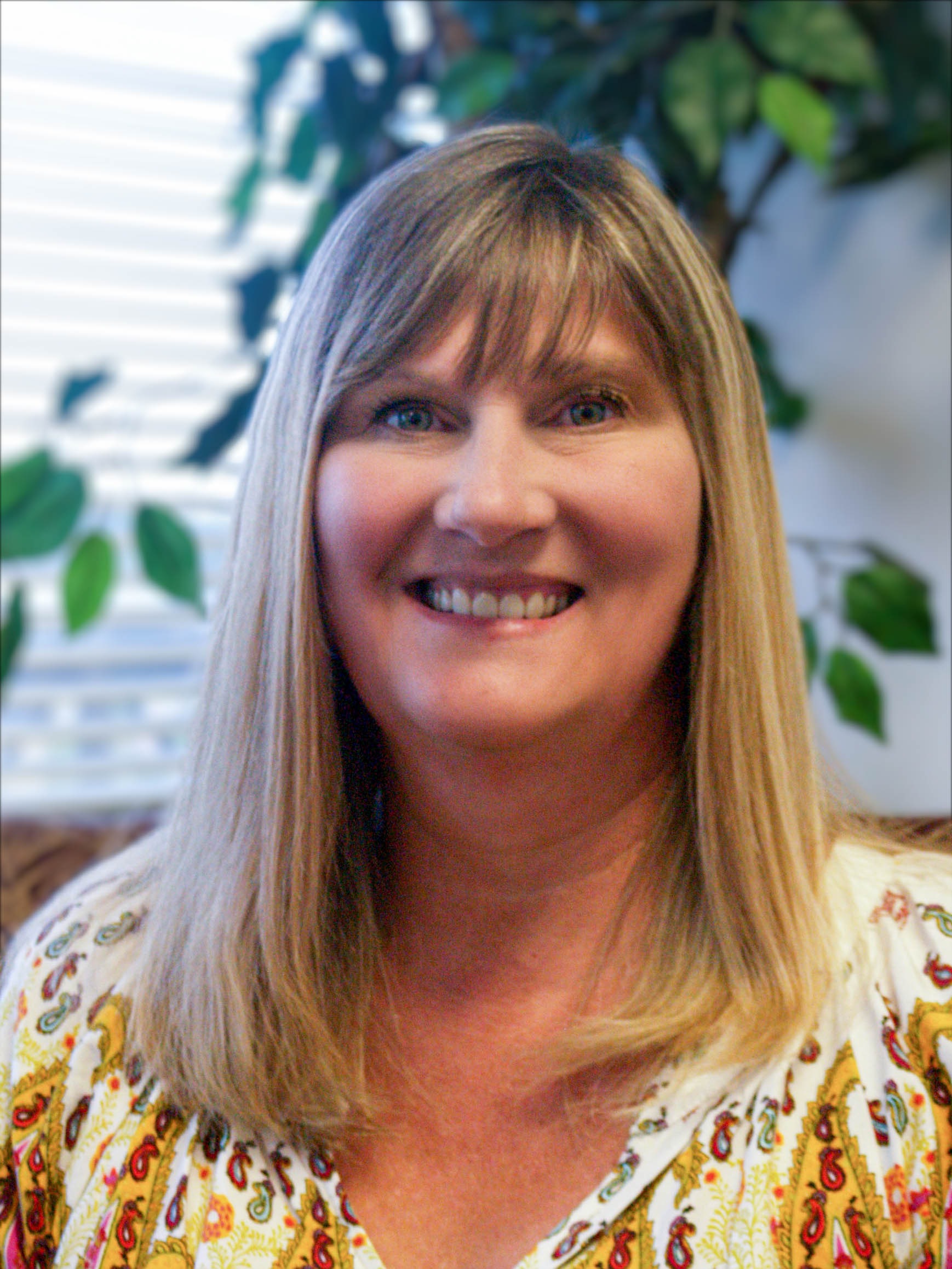 Michelle Temofonte
Clinical Director
Michelle began her career as a volunteer at Shield Bearer before becoming a counselor. She received her master's from Sam Houston State University in 2013 and has worked at Shield Bearer ever since. As clinical director, she assists counselors as they facilitate healing in their clients. She is also involved in community outreach by spreading the news about Shield Bearer and stepping in when crisis counseling is needed. In her spare time, she loves spending time with her husband of 30 years, their children, and grandchildren.
Tanya Parker, MBA
Client Relations Specialist
Tanya received her BA and MBA in Communications from the University of St. Thomas, Houston, Texas. After many years of working in music marketing, she decided she wanted to be more hands on and make a difference in her community. She became a member of Real Life Ministries of Texas and may often be found volunteering with KidsLife. She enjoys spending her free time exploring all that the city has to offer with her family, including her dog Astrid. She is proud and honored to be a part of the Shield Bearer team in service to you.
Pam Cosart, MA, LPC-S, CART
Board Certified Professional Christian Counselor
Pam holds a Business degree from Eastern Illinois University and a master's degree in Counseling from Liberty University. She is a veteran facilitator of women's bible study groups and oversees the Soul Care Counseling Ministry at Cy-Fair Christian Church. Pam specializes in treatment of anxiety, depression, grief and loss; she provides individual, adolescent, children, couple and family counseling, including pre-marital and marriages in distress. She journeys with women who are navigating through transitions of life. Additionally, she is a certified anger resolution therapist. Her theoretical orientation includes Cognitive Behavioral Therapy and existentialism from a biblical perspective. Pam is a member of the American Association of Christian Counselors, the Board of Christian Professional and Pastoral Counselors, and the American Counseling Association.
Pam married her husband Al in 1975. They have three adult children: Audra, Jordan and Alex. In her spare time, she likes to read and walk/jog for fitness. She enjoys traveling with her husband and spending time with their grandchildren.
Joyce Finch, Ed.D. MA, LPC, CSC
Counselor
Joyce holds a Bachelor of Science in Education at the University of Houston, a Master of Education in Guidance and Counseling at Sam Houston State University, a Doctorate in Counselor Education at Texas Southern University. She was a school counselor for 23 years – 10 as an intermediate and 13 as a high school counselor. Joyce is an assistant professor at Texas Southern University and teaches school and agency counseling. She specializes in the treatment of grief and loss, depression, and anxiety and provides Christian, adolescent, and individual counseling. Joyce is a member of the Texas Counseling Association and Chi Sigma Iota (International Honor Society for Counseling Majors on the Graduate Level). She married her husband Robert (Bob) in 1969, and they have two adult daughters and six grandchildren. In her spare time, she plays tennis, exercises at the gym, walks, and swims. Joyce enjoys traveling with her husband and spending time with their grandchildren.
Carrie L. Martinez, MS, LPC
Counselor
Carrie is a Licensed Professional Counselor that holds a Master of Science Degree in Human Services/Clinical Counseling from Bellevue University.  Carrie also has a Bachelor of Science degree in Psychology from Northwest Missouri State University. Carrie was a graduate intern at the University of Nebraska Medical Center's Eating Disorders Clinic.  Carrie also holds a National Mental Health Award from Rosalyn Carter, Solution Focused Consultation Certification, SAMA, PMAB, Adoption Certification for Children with Special Needs, and Psychotropic Medication Certification.
Carrie has worked in the mental health field for many years, and her caring and compassionate demeanor allows her to establish quick rapport with all age groups. Carrie is passionate about helping people by giving them the tools to help overcome life's challenges that may be standing in the way of their personal happiness.
Carrie has been married since 2005 and has two young daughters.  In her free time Carrie enjoys spending time with her family, reading, swimming, and attending church.
Tiffany Annamalai, MS, LCSW
Counselor
Tiffany earned her undergraduate degrees in Spanish and Social Work at Illinois State University and graduated Summa Cum Laude with her master's degree in Social Work from St. Ambrose University. Tiffany spent several months in various international and national locations throughout her academic career, including Spain, the Dominican Republic and New Mexico State University. Following graduation, Tiffany worked as an elementary school counselor in Davenport, Iowa for two years before moving to the Rio Grande Valley in Texas. Tiffany worked with migrant families in Harlingen, TX before moving to McAllen to spearhead an outreach organization for adolescents, college students, and young professionals for 5 years. She then started a mentoring, education, and life skills program for teen parents and families, incorporating community members, churches, businesses, and local leaders' participation. Tiffany has experience working with eating disorders and is a member of Houston Eating Disorder Specialists.
Tiffany has three young children and enjoys relaxing with her family and traveling internationally.
Heather Cupp, MA, LPC
Counselor
Heather graduated from Sam Houston State University with a Master of Arts in Clinical Mental Health Counseling and holds a Bachelor of Science degree in Interdisciplinary Studies from the University of Houston-Downtown. She provides individual, adolescent, couple, and family counseling. Her special interests are working with clients dealing anxiety and stress, life transitions, marriage and family conflict, and survivors of abuse.
Heather has been married since 2012. She enjoys doing puzzles, watching movies, and spending time with family, extended family and close friends. She and her husband love to help out at their church in various areas. Her hobbies are playing board games, and resale and thrift store shopping.
Urissa Hunter, MS, LMFT
Counselor
Urissa Hunter graduated with a B.S. from Prairie View A & M University and Master of Science in Human Services with a specialization in Marital, Couple, and Family Counseling/Therapy from Capella University. Currently, her work includes being a business teacher and is a Licensed Marriage and Family Therapist. Her experience in secular and Christian education has expanded over 20 years.
She has been married over 30 years to Terrence Hunter and has three sons, two daughters-in-law, 6 grandsons and one granddaughter.
Lynsey Poblete, M.A., LPC
Counselor
Linsey was born in Toronto, Canada but has lived in Houston for 28 years. She graduated with her Bachelor of Science in Psychology and Criminal Justice in 2008 from Sam Houston State University. In 2012, she received a Master's of Arts in Forensic Psychology from The Chicago School and in 2014 a Master of Arts in Counseling from SHSU. She enjoys helping the community with improving self-care and working through new ways to handle life stress. Linsey works with children, adolescents, adults of all ages and couples. She is married with 5 children and 3 dogs that make up her amazing home! She enjoys working with programs that teach others how to swim, going to school, and spending time with her family.
Colleen Keiser, LPC
Counselor
Life is full of change, some welcome, and some difficult to accept. Asking for help is the first step to gaining back the control we often feel we have lost. Colleen is a licensed LPC-A who received her Master's in professional counseling from Liberty University in 2013 after earning her Bachelor's in psychology from LSU. Recently she earned an Education Specialist degree in Social Emotional Learning in 2022. She has worked in the educational field for the past 18 years as a teacher and school counselor and brings extensive experience with all ages (PreK-18), as well as adults, families, and couples. Colleen works from a collaborative, client-centered, strengths-based approach. She believes in assisting and supporting clients to be the author of their lives; supporting individuals, families, and couples to become their best selves through therapeutic work and real-world solutions. She sees the client as the true "expert" in their own life and sees herself as a guide and mentor along the way. Colleen likes to use humor and be authentic and genuine in the therapy process, which clients say they appreciate. In her off time, she enjoys time with her 5 children, husband, and all her fur babies.
Lindsey Walker, LPC
Counselor
Lindsey graduated from Sam Houston State University with a Master's in Counseling. Her special interests are working with clients dealing with depression, anxiety, and stress management. Lindsey believes that early wounds affect our adult lives, but ultimately our thoughts affect our feelings, that in-turn determine our behavior. In her spare time, Lindsey enjoys spending time with family, taking her fur babies on nice walks, and traveling.
JoAnna Lea Arnold, LPC-A, M.A.
Counselor
JoAnna is a Licensed Professional Counselor Associate, Marine Corps veteran, and adoptee. She earned her Master of Arts in Mental Health Counseling from Houston Baptist University. JoAnna has years of experience working with veterans with PTSD, women and children escaping domestic violence, and young women and men coping with crisis pregnancies. She also has extensive experience with adoption issues, narcissistic abuse recovery, special needs and elder care, as well as the compassion care that comes with caring for loved ones with special needs and memory loss/dementia/Alzheimer's. She is passionate about helping individuals and families navigate the curve balls life can throw at them. She helps create healthy coping skills, build self-esteem and re-gain a strong sense of self in a safe and compassionate environment. Populations she works with are teens, individuals, couples, families, and groups. She's comfortable with in-person or remote.
Larissa Dos Santos, LPC-A
Counselor
Larissa is a Licensed Professional Counselor-Associate. She graduated from Sam Houston State University in 2022 and holds a Master's degree in Clinical Mental Health Counseling, as well as an undergraduate degree in Psychology from SHSU.  She is currently working towards full licensure as a Licensed Professional Counselor under the supervision of Michelle Temefonte, M.A.,LPC-S. She has experience working with children, adolescents, and adults. Larissa's areas of interest include depression, anxiety, stress management, and parenting skills. Larissa mainly works from an Acceptance and Committment Therapy (ACT) approach, but incorporates other approaches such as Cognitive Behavioral Therapy (CBT) and Dialectical Behavior Therapy (DBT). Larissa uses Play Therapy with her work with children. She is dedicated to creating a safe, trusting, and comfortable space where clients are free to be who they are. Outside of work, Larissa enjoys spending time with her family and friends, reading, going on walks, and playing with her dog Reese, and watching Formula One racing.
Gaby Pacheco Rojas, LPC-A
Counselor
Gaby was born in California, but raised in Houston. She is fluent in both English and Spanish. Gaby holds a Bachelor's degree in Human Development and Family Studies from the University of Houston and a Master's degree of Education in Counseling and Development from Lamar University. Gaby interned at Shield Bearer while working on her Graduate degree. In her free time, Gaby enjoys spending time with her husband, family, and dog Nimbus. Her hobbies include going on walks, collecting Disney pins, crafting, and completing puzzles.
Anna Williams, LPC-A
Counselor
Veronica Comeaux, LPC
Counselor
Makeba Terrell, LPC-A
Counselor
Graduate Student Interns
Shield-Bearer is proud to be an internship/practicum site for new professionals who desire to help us meet our mission of high-quality services without regard to ability to pay. Very few applicants are selected to become a part of the Shield-Bearer family. Graduate students selected have typically been those who have life and field experience in addition to their formal education and who fit well with our values and mission. Being counseled by a graduate student provides the most current evidence-based approaches with weekly (sometimes daily) supervision by credentialed onsite and graduate school supervisors. We are proud to have been a part of facilitating the ongoing training of new counselors in conjunction with the following graduate programs:
Baylor University, Graduate School of Social Work
Houston Graduate School of Theology, Counseling Department
Houston Baptist University, Christian Counseling Department
Liberty University, Counseling Department
Sam Houston State University, Education and Counseling Departments
University of Houston, Psychology, Education and Social Work Departments
Texas Women's University, Family Therapy Doctoral Program
Ashland Theological Seminary, Pastoral Counseling Department
Dallas Theological Seminary, Christian Counseling Department
A conversation with a few of our team – The Importance of Shield Bearer