October 13th, 2021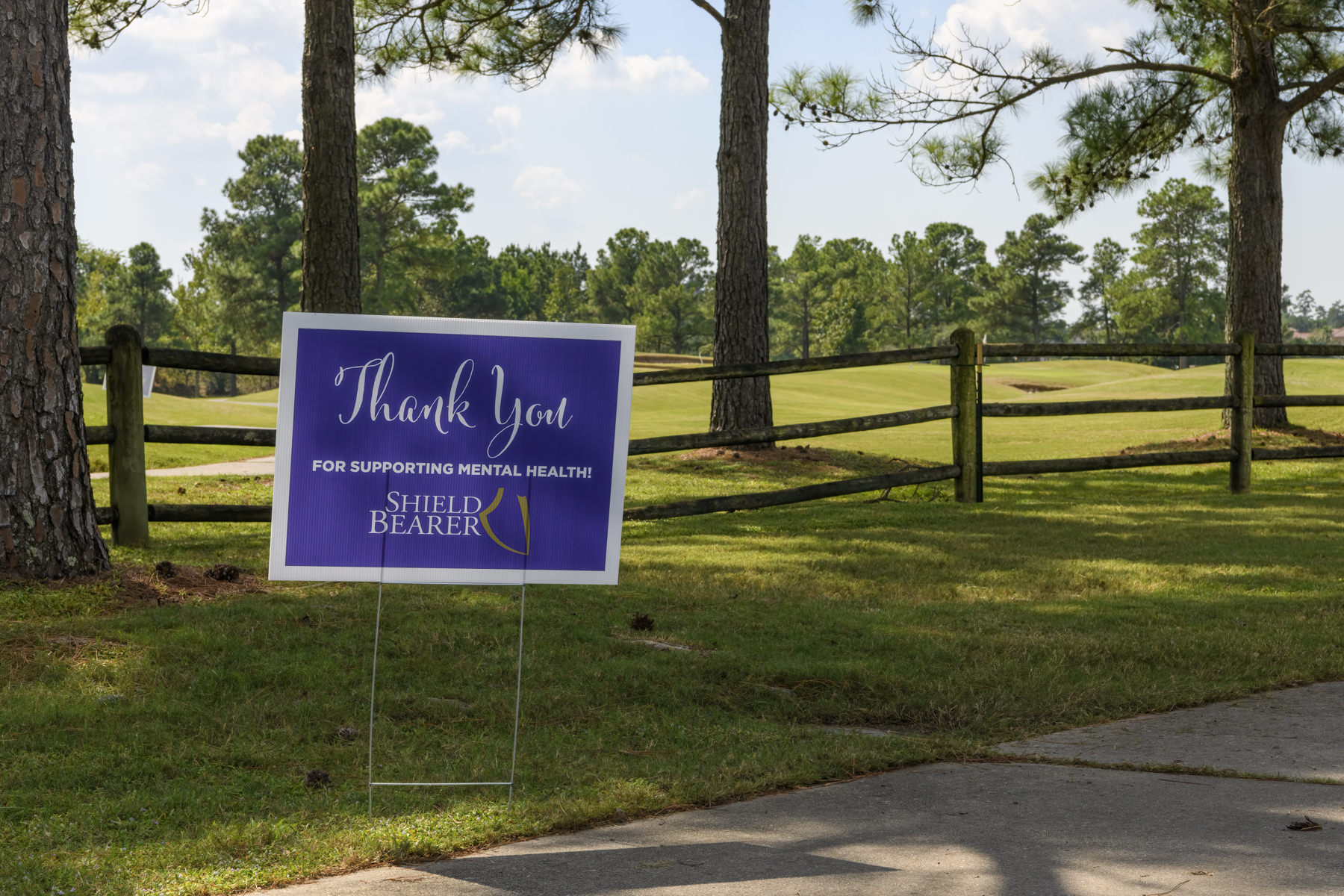 Shield Bearer hosted its first Annual Mental Health Heroes Classic on October 6, 2021, at Gleannloch Pines Golf Club. The event raised over $20,000 to help Shield Bearer continue its mission of healing hearts in our community.
 Over 60 golfers attended the event that featured a $50,000 grand prize Hole-In-One Shootout, five Closest-To-The-Pin holes, and a Longest Drive competition.  The tournament winners were sponsored by Old Glory Financial and included Robert Young, Chris Grice, Fred Hay, and Brad Cope.  Rusty Gay won the Longest Drive competition.  Chris Grice, Rich Talbot, Rusty Gay, Monty Martin, and Jeff Lee won the Closest To The Pin competitions. Unfortunately, there was no Hole-In-One winner this year!
Thirty-three sponsors helped make the tournament a success, including Kathy Darby Lee, Chair of Shield Bearer's Board of Directors and sponsor of the Hole-In-One competition,  Gold Level Sponsors: Prosody Consulting and Edward Jones – Rick Skinner, and Silver Level Sponsors: CSI Compressor, Sam Sharif – Realtor, Old Glory Financial and HCA Houston Healthcare North Cypress. Raising Cane's Chicken Fingers and Shell Financial Credit Union both helped support the event with a Select sponsorship.
America's ER and Diagnostics MRI provided drinks throughout the day. Golfers were treated to subs during the tournament by Jersey Mikes's, fajitas and chips from Fajita Pete's, and Margaritas by Centrics Wealth. Modere – Amy White, Texas Tutor Team, Houston First Church of God, and The Fitzpatrick Group were out on the course talking with golfers through the day as well. 
A big thank you goes out to our fantastic committee members: Rick Skinner – Chair, Thad Cardine, Gaby Pozas, Robert Young, Charity Kilgore, and Donna McCarty, as well as all the volunteers that made the day move smoothly.
Shield Bearer, a local nonprofit organization dedicated to strengthening individuals, couples, and families, offers professional counseling services, prevention programs, and training on a sliding scale in nine Houston area locations and statewide via telehealth. Volunteers welcome. Visit shieldbearer.org for details.